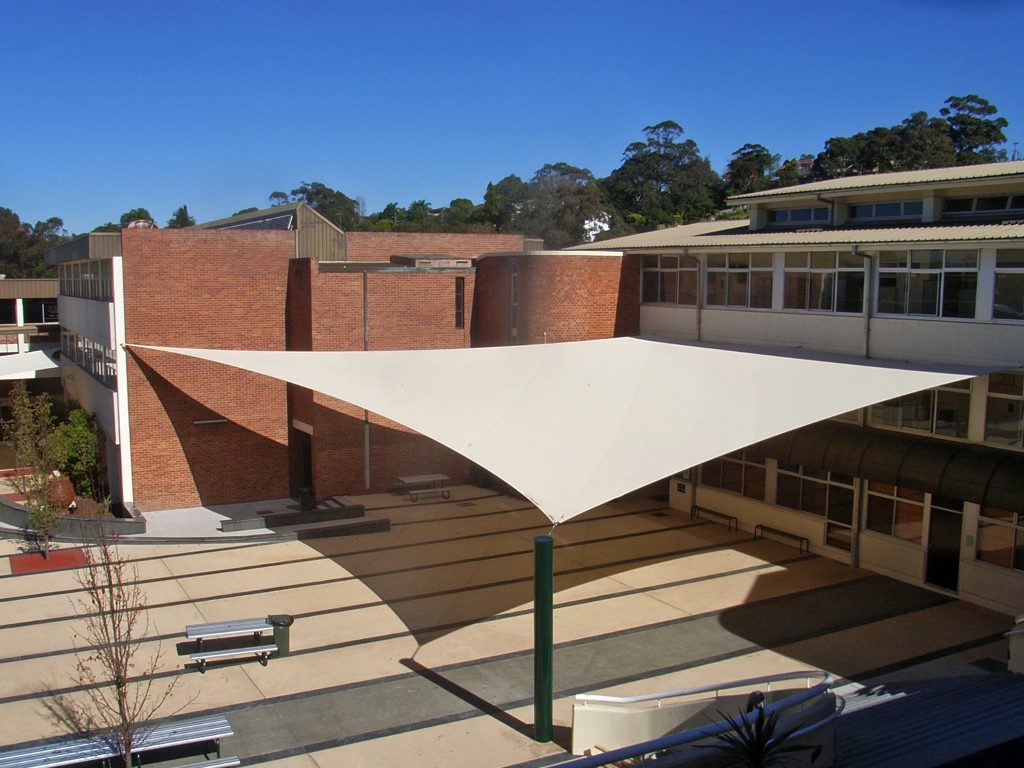 Sun-safe spaces to learn and play under, regardless of the weather.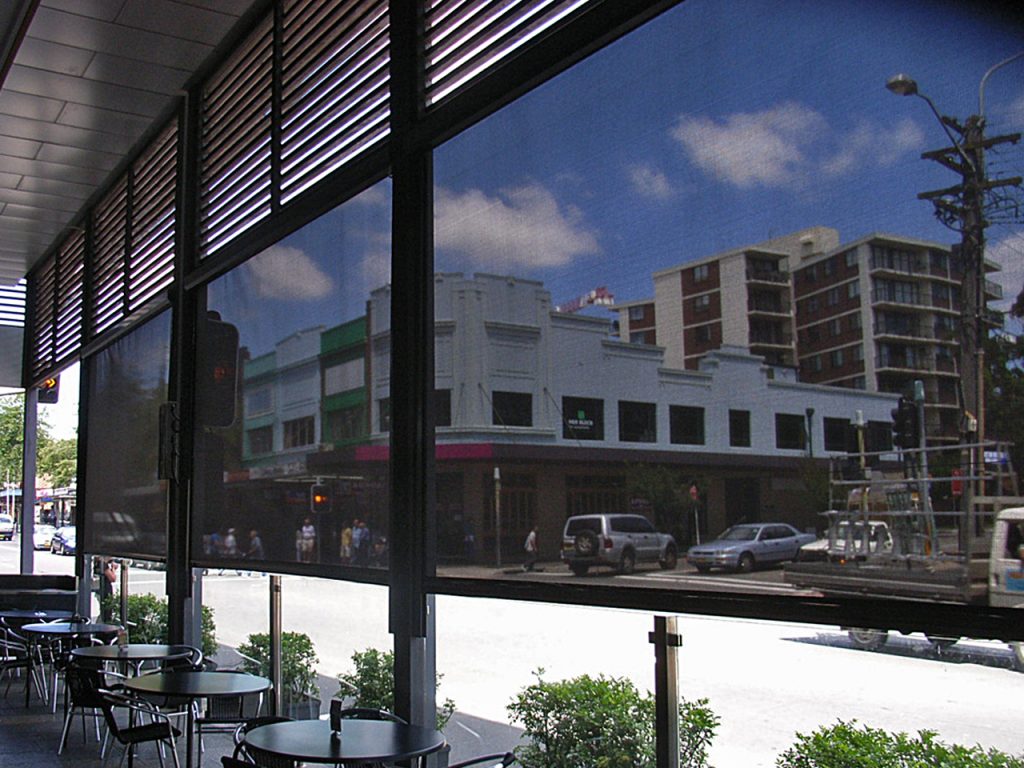 Reduce your power consumption and your operational costs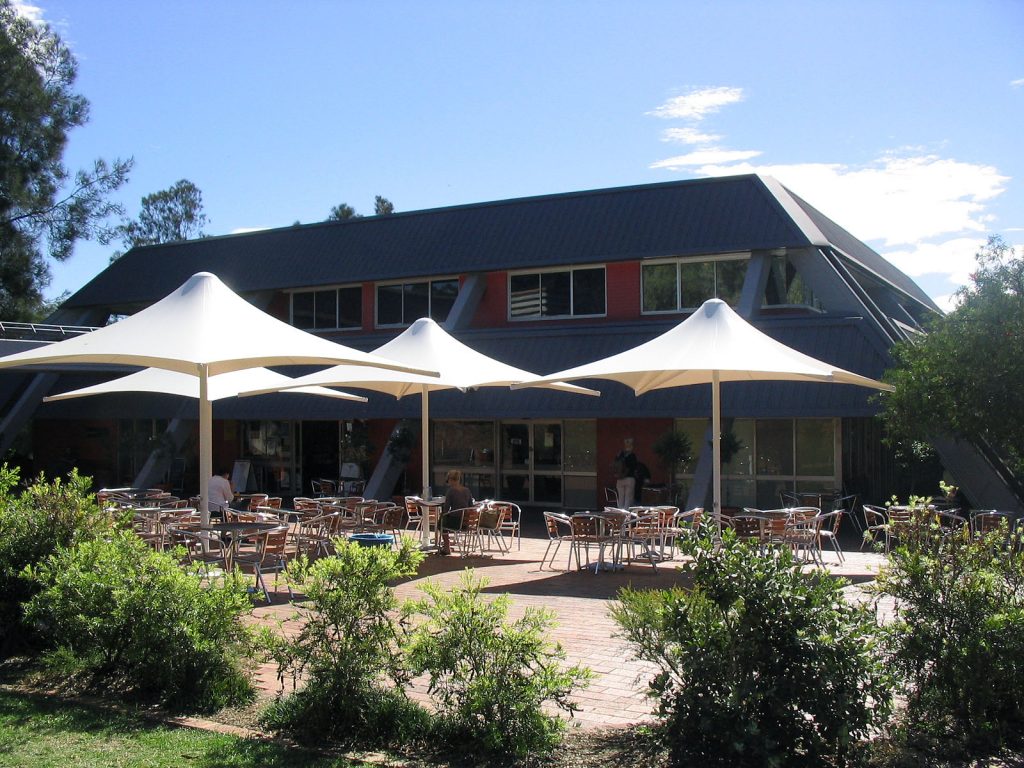 Increase the time & money customers spend at your business
Innovative, self-supporting, long lasting, flexible and waterproof shade systems
Commercial Shade Sails, Awnings and Structures
Our professional team at Creative Canvas has the experience and knowledge to create the perfect shade solution for your commercial requirements. No job is too big or too small and we work across a wide range of market verticals.
Our commercial-grade shade solutions:
✔ Offer an affordable alternative to permanent shade structures
✔ Can help reduce your energy costs
✔ Are built to last from the highest quality, industry-leading materials
✔ Can be created in your business colours and many can be branded with your logo
✔ Meet or exceed Australian quality standards
✔ Are fully backed by our warranty and outstanding after sales service
Take a closer look at our range of Commercial Shade Solutions
Add value to your premises and expand your business
We help all kinds of businesses to add value to their premises, protect their employees and clients, and expand their business with our commercial shade structures.
Commercial shade structures for Restaurants & Cafes
Increase the time and money customers spend at their business by creating more seating areas that can be used all year round.
Commercial shade structures for Childcare Centres & Schools
Protect staff and students of all ages from sun, rain and wind, helping to attain certification and ensure compliance.
Commercial shade structures for Public Outdoor Spaces & Council Playgrounds
Help local councils to make community outdoor areas more attractive and user friendly.
Commercial shade structures for Commercial Offices & Industrial Premises
Deliver a return on investment for business owners by reducing heating and cooling costs and making their premises more comfortable and safe.
Commercial shade structures for Hospitals & Aged Care Facilities
Ensures aged care residents, hospital patients and staff can safely spend quality time in outdoor surroundings.
Commercial shade structures for Retail Premises
Increases the visibility of retail premises and attracts customers.
Commercial shade structures for Commercial Car Parks
Protects company assets and ensures employee safety.
Commercial shade structures for Pubs & Hospitality Businesses
Expands the square metre of areas that can be used for all weather, year round dining.
Commercial shade structures for Sports Facilities
Provides players, spectators and volunteers with a safe and protected place to play and watch sport.
High quality, heavy duty, custom made commercial shade solutions
Because we have our own factory located in the Northern Beaches area of Sydney and partner with quality suppliers, we can create shade solutions for any shaped area, completely customised to the requirements of your commercial establishment or business premises.
Local manufacturing also ensures fast turnaround and an extremely high standard of service and workmanship.
We know you are busy, so we make it easy for your business, too. We come to your premises to measure, quote and advise on the best shade solution for your building and your budget. We go back to our factory to design and manufacture and then we deliver and install your stylish new commercial shade structures to your business premises.
To find out more or book your free consultation, get in touch with our expert team.
Request a Quotation or Consultation
Experience the Creative Canvas Difference
Sydney's premier domestic and commercial award-winning shade solutions. Shade Sails, Outdoor Umbrellas, Retractable Awnings, Shade Structures, External Blinds, Carports, Louvres and Privacy Screens.
Expert Technical Advice
Our in-depth product knowledge and years of experience ensures the right shade solution for you, every time.
After Sales Service & Warranty
All our products carry a 3 year warranty on workmanship and are fully backed by our industry-leading after-sales service.
Custom Design, Construction & Installation
We design and construct custom shade solutions for your situation, with on-site consultation and expert installation by qualified tradesmen.